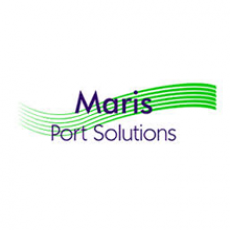 CONTACT:

Mr.

TIM

SMITH

Job Title:

Director

Address:


Tel.
Fax
Email

tims@maris-ps.com

Website

www.maris-ps.com/
Services :
Maris Port Solutions Ltd. is a British consulting company with clients that include:
Port Developers
Port Authorities and Operators,
Consultant Engineers, designers, and port planners
Government Departments
Service providers and other Consultants in the port industry.
Established in 2012 in the United Kingdom, Maris is the only British port consultancy with a focus on Caribbean Ports.
Maris is available to help understand your port and terminal challenges, find cost effective solutions, and help you implement them. Specialist port management solutions and interim terminal support are also available to help you overcome challenges, or ensure operational readiness for a newly developed terminal.
Accordingly, I look forward to hearing how Maris can help.
ABOUT THE DIRECTOR
Tim Smith is a Ports Professional with 20 years industry experience; he has a strong background in the hands-on management of terminal operations and stevedoring; and has developed a broad experience in port consulting and advisory services, covering port strategy, master-planning, design and specification, development, construction, terminal transfer and start up in international projects up to mega-project size.