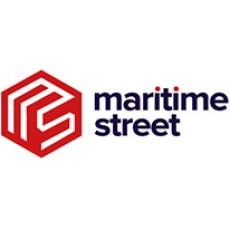 CONTACT:

Mr.

PASCAL

OLLIVIER

Job Title:

President

Address:


Tel.
Fax
Email

pascal.ollivier@maritimestreet.fr

Website

www.maritimestreet.fr
Services :
SERVICES / FACILITIES / EQUIPMENT:
Global Strategic Advisory
Maritime Street is a global strategic advisory firm dedicated to governments and technology solutions providers to shape the future of digital trade logistics. Maritime Street's key areas of expertise are port community system, maritime single window, national trade platform, port and trade security, smart port and smart port city. Maritime Street's key strategic advisory services are policy making, thought leadership, change management, supervisory of project design and implementation, and public private collaboration.