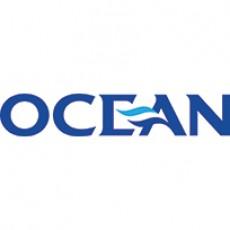 CONTACT:

Mr.

WILLIAM

CASTLETON

Job Title:

Director of Business Development Dredging and Marine Services

Address:

105, Abraham-Martin Suite



Tel.
Fax

+1 418-694-7229

Email

william.castleton@groupocean.com

Website

https://www.groupocean.com/
Services :
Ocean Group, recognized as a groundbreaker in Canada, employs more than 850 people, owns Canada's most important fleet of marine equipment and offers a wide range of integrated services: harbor towing, pilot boat services, salvage, dredging, marine equipment rental, short and long distance transportation by tug and barge, Shipbuilding and ship repair, and much more. The company uses state-of-the-art and innovative operational methods as well as high-tech equipment. It relies on a diversified team of employees, highly qualified in their field.

Ocean Dredging DS Inc. is a division of Ocean is in business since 1972 and has gained a vast experience of maintenance as well as deepening dredging work and decontamination services, in most of Eastern Canada Ports / Marinas and in the Caribbean islands. Their dedicated team has vast experience of marine work and marine operations such as maintenance dredging, environmental dredging, capitalization dredging, land reclamation and beach nourishment.

Ocean is already active in Central and South America, with completed projects and partners in Mexico, Dominican Republic, Jamaica, Cuba, BVI, Bahamas and St-Kitts. We are operating a self-propelled trailing suction hopper dredge with a multi-bean survey boat and several mechanical dredges.