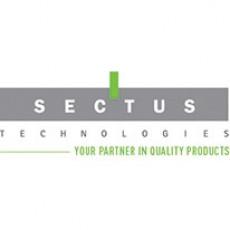 CONTACT:

Mr.

CHERIF

RIZKALLA

Job Title:

President and CEO

Address:


Tel.
Fax

+1 514 448 1316

Email

info@sectustechnologies.com

Website

https://sectustechnologies.com/
Services :
Sectus Technologies is a Canadian company that provides clients with the most advanced security technology solutions available combined with peerless service throughout the Caribbean. To this end, Sectus Technologies has established offices in Barbados, the Dominican Republic and Peru. With local technicians and security organizations across the region, Sectus Technologies is able to deliver top-of-the-line devices and quick, effective technical support and maintenance. With a decade of experience protecting Ports and Borders, Sectus Technologies has proven itself to be a reliable provider of X-Ray inspection, threat detection, explosives trace detection systems to facilitate greater throughput and heightened security simultaneously. Sectus Technologies leverages its innovative thinking and expert knowledge to provide turnkey solutions that facilitate traditional fiscal roles, such as collecting excise duties, while protecting local and regional safety interests on the frontlines of trade, travel, and commerce.